MOBILE APP DEVELOPMENT
Our goal is to develop applications that are of high quality and that users enjoy. We trust that we're successful in achieving it. Native Android and iOS apps are the core of our development efforts.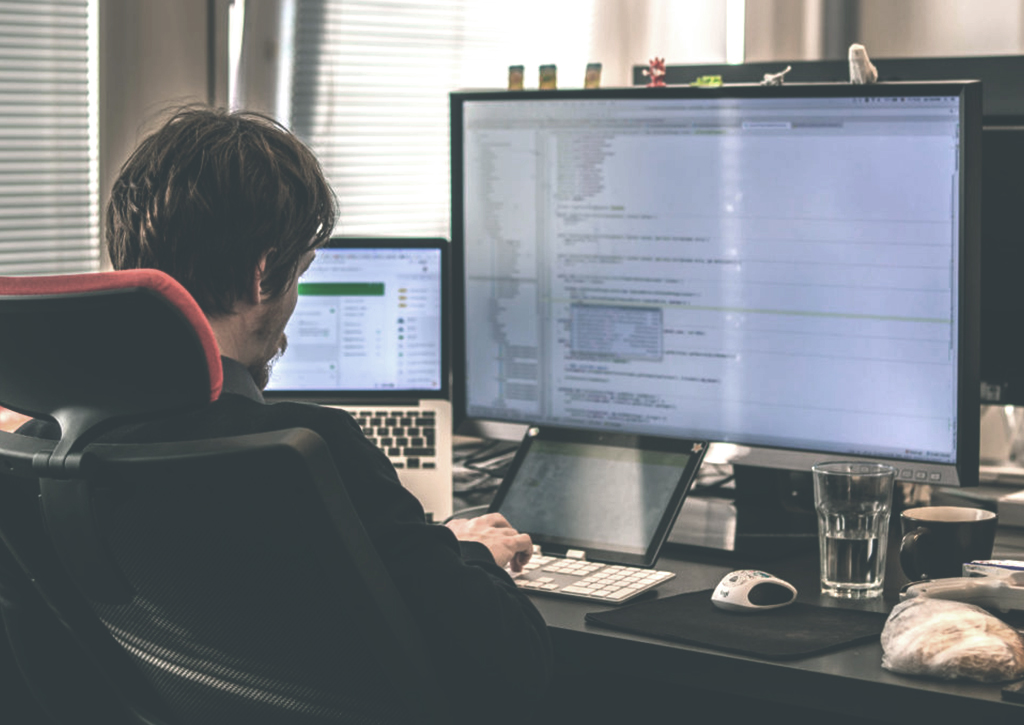 What Can We Do?
Developing Native Mobile Apps for Android and iOS
iOS and Swift, Android and Kotlin… or Flutter? We will advise you on which route to take. Functionality and the app's ultimate success are important to us; we guarantee backward compatibility with at least two older versions since the newest release of both Android and iOS.
Development of Mobile Applications with Flutter
Looking for help with development in Flutter? You've come to the right place! The advantage of choosing Flutter is that it is faster and both platforms are programmed at once. While not suitable for all types of projects, it may often be the best possible solution.
Graphic Design for Mobile Apps
Even before our programmers get down to work, we'll create and mutually agree upon a graphic design for your app. We do this to ensure we're on the same page and all is clear.
Mobile App Testing
Thorough testing is an integral part of our development process. We can no longer imagine our workflow without it! Functionality is verified not only by the developers themselves, but also by an appointed tester. Alternatively, testing can be carried out using automated tests.
Distribution and Promotion of Mobile Applications
Testing may be done, but our job isn't. When the app is finished, we release it to Google Play and AppStore. We will ensure that your application is brought to life and will get noticed.
Mobile Development Consultation
Are you feeling lost and in need of advice on mobile development? Please don't hesitate to get in touch. We'll be happy to give you an independent opinion on the status of your project, or advise you on which path to take in the wide realm of mobile development options.
Our work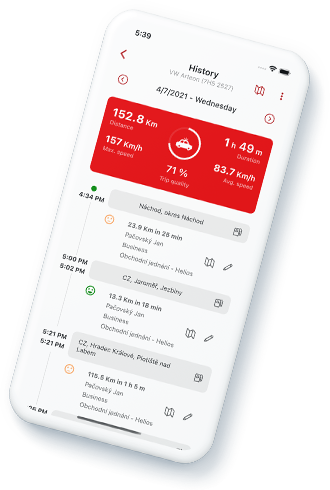 Vodafone eDohled
Vodafone eDohled is one of the key tools for fleet monitoring. In addition to monitoring where your assets are currently located, you can also monitor other parameters such as temperature, humidity, shock, impact, speeding, tilt and more.
 Why Pick Us
Fair Approach
We play by the rules. We would never try to sell our clients anything that we wouldn't happily pay for ourselves.
Experience
We know the stuff. We've been creating mobile applications since 2012 and have gained a mountain of experience.
Partnership
We like to look after our customers and have therefore set a high standard for the quality of our services.
Our Workflow
Analysis
To start off, we sit down with you to come up with the initial application layout (or "wireframe"). When both parties are happy, the project documentation is sent forward.
 Graphic Design
The approved documents are handed to the graphic designer who gives the application its "face". Both customer satisfaction and app functionality are important to us.
Development
Our programmers then bring the visualization to life, and so the application is born.
Testing
The complete application is fine-tuned to the smallest details so that it serves its purpose and is user-friendly. The cycle of testing is commenced.
Launching
The finished product is released through Google Play and AppStore. However, our job does not end here. We always continuously check that everything works as it should.
Marketing
After the release of the app, we make sure it's easy for new users to find.