CHALLENGE
Zdeněk Nový contacted us back when he was behind the successful CoolTicket app for buying tickets to cultural events. At that time, he had two important steps ahead of him: to replace the internal team of developers with an external supplier and to target the app under the new name BeerSport at brewery customers.
The original application had to be completely redesigned and adapted to the new requirements. At the same time, it had to remain easy to use for tens of thousands of existing users.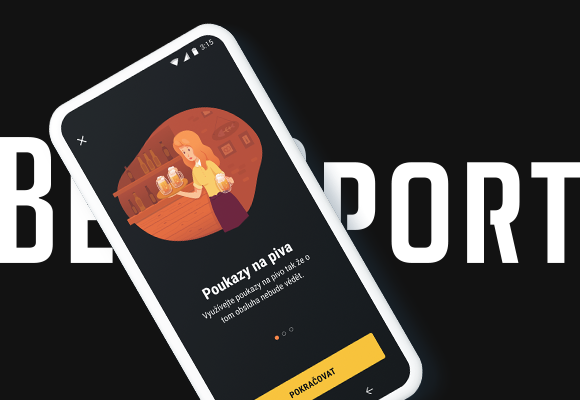 WHAT WE DID
Mobile app UI & UX: Připravili jsme design, který je hezký na oko, ale především 100% funkční.
iOS & Android development: Aplikace je dostupná pro obě hlavní platformy.
App website & marketing: Společně s appkou jsme rozjeli i web a postarali se o reklamu.